Children trapped in car during horror crash that killed one person on M1 Princes Highway near Wollongong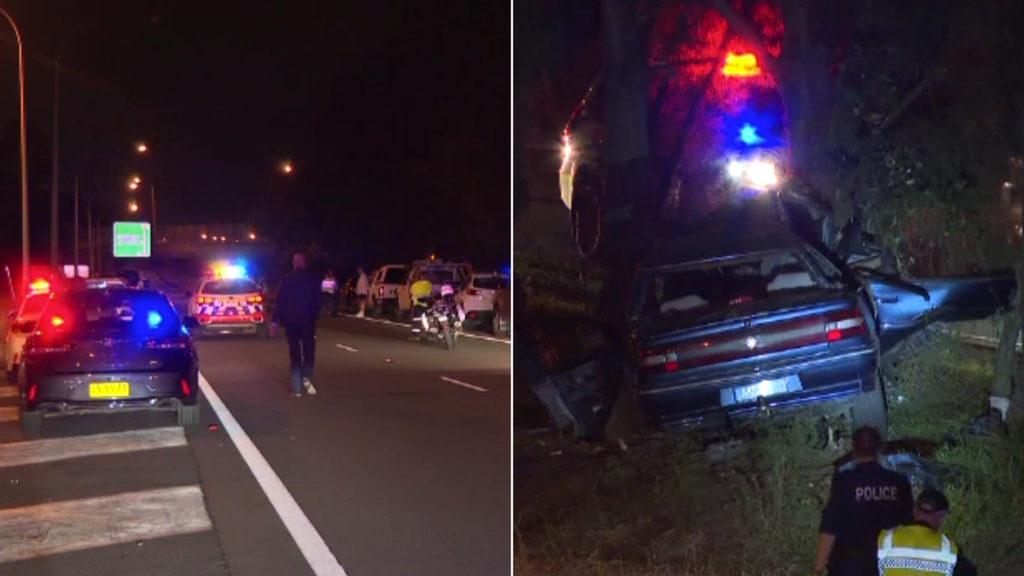 A woman has been killed and another is fighting for life after a horrific crash south of Sydney which has left two children injured.
Emergency services responded to reports of a multi-vehicle crash on the M1 Princes Highway at Figtree, near the Masters Road off-ramp, near Wollongong, on Friday night.
Police say a vehicle appears to have side-swiped a blue Holden Statesman, causing it to lose control and crash into a tree, trapping four people, including two children.
The female driver of that…